Welcome
Our lives, this journey, can take us so many different places. It is filled with twists and turns, beautiful moments, and emotional struggles. So many of us face difficulties and challenges at different points throughout our life, and these moments can feel daunting, and even painful. We may feel alone; overwhelmed. Helpless, hopeless. We may become angry with others, and even turn against ourselves. We may struggle to find meaning or purpose in our life. Some of us may seek to explore and learn more about ourselves, and our way of being; to see just how far we can reach.

As we endure emotional struggle and painful experiences, when we search for meaning in our lives and seek understanding, we may find ourselves stuck in the past, or even in the future. We might lose sight of this moment, and of ourselves. Finding our anchor in the present, recognizing our wise inner voice and adaptive emotions, and reconnecting with the self in a new way along our unique pathway to healing, can teach us so much about who we are, what we need from ourself, and what we might need from those around us. Throughout this process, we may let go of long-standing behavior patterns or perceptions that are no longer helpful and discover what does help.


Please know, you are not alone.


"The natural healing force in each one of us, is the greatest force in getting well" - Hippocrates

Using a holistic approach to treatment, tailored to each individual, family, or couple, with an emphasis on Mindfulness, I strive to create a safe and secure therapeutic environment to anchor you here, in the present moment. I am a strong believer in the power of the present. Finding our grounding in the here and now can increase awareness and patience which can help us achieve clarity, balance, compassion, and fulfillment. I also honor the healing power of body awareness and movement in my work.

I look forward to becoming a part of your beautiful journey.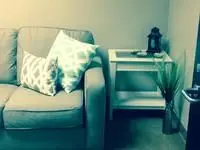 Dr. Sara Clancy Hernandez, licensed Psychologist in the state of California (PSY26590)
You can follow Dr. Sara Clancy Hernandez on Insight Timer, and gain access to her free meditations and mindfulness-based relaxations (available through the app or website).

Dr Sara Hernandez
https://insig.ht/GX0Lv74hgAb?u...